Young's Tree Services is a specialist tree service provider based in Oxford and was established in 2003. We provide expert tree care and are equipped to tackle projects of all sizes for residential and commercial clients.
Oxfordshire is the main area we cover as well as servicing all surrounding counties. Your trees are in safe hands and will receive the highest standard of work every time. The systems we have in place ensure that our customers are always happy with the service we provide.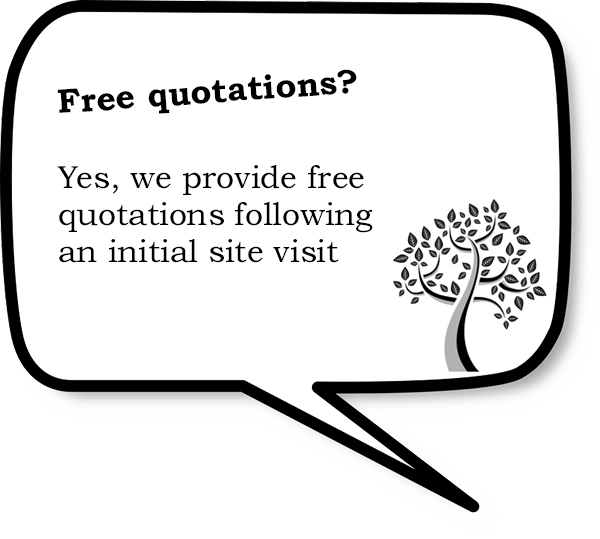 Steve and the team have provided us with a consistently great service over a number of years. From pruning to major tree surgery we know we'll always enjoy first class advice and work, with attention to detail and care of our garden throughout. Our next project is some new planting and we already have good advice and suggestions from Steve. There's no reason to look anywhere else!
Dear Steve, You were on time, worked quickly and efficiently with minimal disruption to the residents. Your rates are competitive and I will happily recommend you to friends, family and clients.
In 2009 I had substantial work carried out in my garden by Young's Tree Services. On completion they had cleared away all debris and left no residual mess. I have no hesitation in recommending them to other potential customers.
Dear Steve, I was most impressed by the efficiency and professionalism of your team and the price you charged was most reasonable. I will certainly use your service again and will have no reservation recommending you to others.
Dear Steve, A quick note to say thank you for the work you carried out earlier this month reshaping our trees. Having used tree surgeons in the passed I was expecting to have to spend all weekend tidying up discarded twigs from the garden, however I was delighted to find that you'd left the garden as tidy as it was when you arrived.
Dear Steve, You provided an excellent service from costing to clearing at a very good price, leaving the site in a clean and tidy state. I will have no hesitation in recommending your services to my clients and friends in the future.
Dear Steve,I'm delighted with the 'manicure' you recently gave to my Silver Birch trees thinning them out to allow more light into the garden. Your attention to detail was obvious as was the thoroughness in removing absolutely all of the evidence of your work, leaving me nothing to tidy up behind you.
Dear Steve, I was very pleased with the work you did for me and shall be happy to recommend you to any one I know who needs to have any tree work done in the future.
Dear Steve, A huge thank you for your work earlier this month reshaping our old and overgrown trees. I was especially impressed with the efficiency, tidiness and professionalism of the whole service and consequently I would have no hesitation in recommending your services in the future.
Dear Steve, Thank you so much for the work you did on my Apple tree. The tree is beautifully reshaped and pruned and the garden cleaned before my return which was a real weight off my mind. I would recommend you to any of my contacts who I'm sure would find you as excellent value fo money as I did.
Dear Steve, Sue and I would like to express our appreciation for the work you carried out on our trees. Because we live in a conservation area permission from the council was required. It was most helpful that you were able to discuss this with them and obtain the necessary permission. You have done an excellent job and we have no hesitation in using your services again.